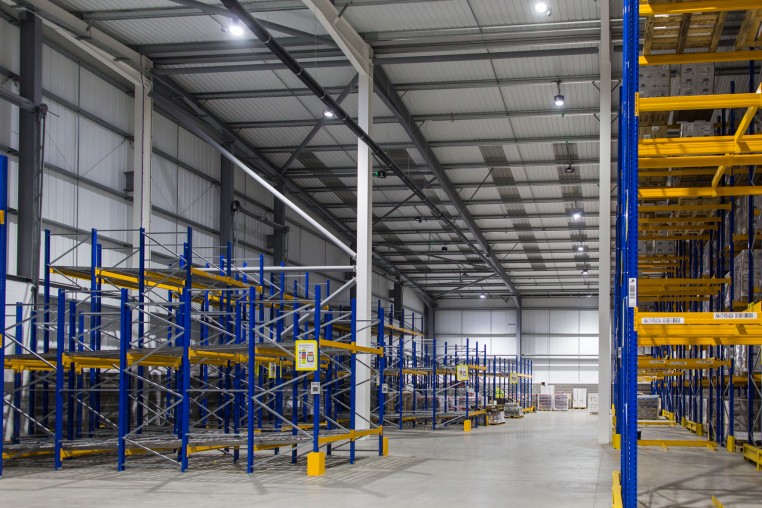 George Allinson (Transport) Limited Choose LED over T5
Darlington's George Allinson Transport, which has been shifting cargo across the UK for more than 60 years, has opened the doors of a new insulated warehouse which includes the latest pick and pack and tracking technology.

The new 55,000 sq ft facility will increase the company's storage capacity by 25 per cent. It is part of the haulier's 15 acre Darlington site which has perimeter electric fencing and entry and exit controls that use a fingerprint biometric system. The building on Faverdale Industrial Estate is now being racked out to make it capable of storing up to 8,000 pallets. In addition there is a 16,000 sq ft canopy area ensuring the warehouse and depot's outdoor activities can be handled undercover.
The original lighting specification involved T5 lighting, but this idea was swiftly changed when the benefits of LED technology were fully explained. All in all 134 LED highbay fixtures were installed in the new build project, with a mixture of wattages and optical distribution.
Previous
Next