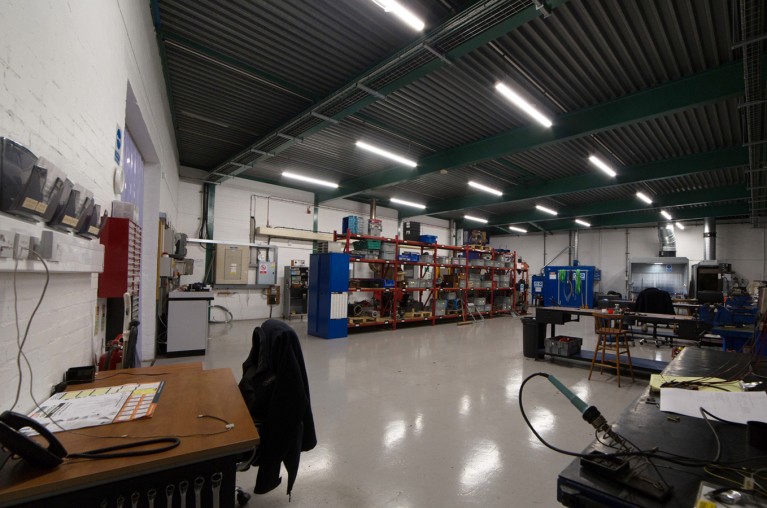 Euroserv make significant savings : T10 to LED.
Glowled Ltd were approached by local company Euroserv to produce an LED lighting proposal for the upgrade of their Washington facility in December 2016.

The final design saw the light count fall 74% as well as energy consumption drop from 8,209 to 2,626 kilowatt hours.
The LED upgrade throughout offices and manufacturing spaces has seen Euroserv's annual energy spend fall from £2,242 to a mere £717 a year. This equates to an annual saving of 68%.
Managing Director, Martin McGuffie said "We chose Glowled as we needed to both upgrade our lighting and reduce our energy spend. Glowled offered that service and were fast to answer any questions we had."
"We are very happy with our new lighting, Glowled explained all elements of their energy assessment in detail, leaving no area uncovered, we would highly recommend them"
Previous
Next