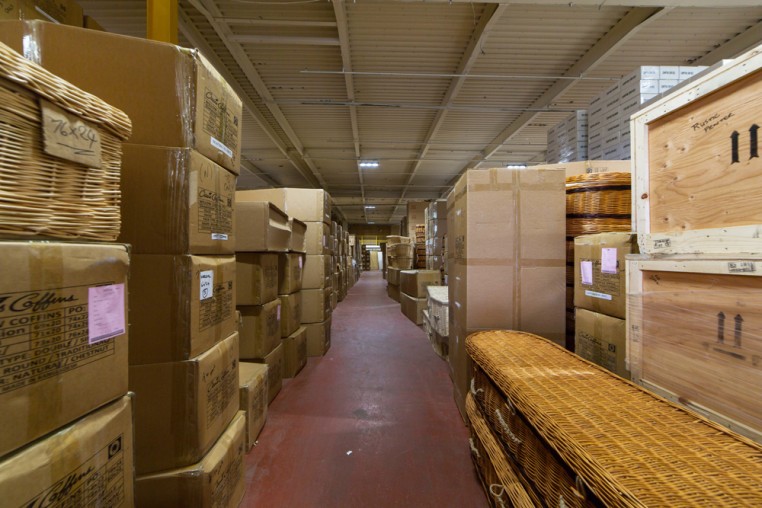 JC Atkinson make the change to LED
JC Atkinson & Son are the UK's unrivalled manufacturer of green, environmentally friendly coffins and caskets. Voted The Times "Best Green Company 2008" and winners of the Good Funeral Awards 2017 they are committed to providing exceptional quality products and levels of customer care consistently and reliably.
They approached Glowled Ltd in April 2017 to provide a LED lighting solution.
The final design saw the light count fall 63% as well as energy consumption drop from 31,906 to 7,816 kilowatt hours. Their overall lighting spend dropped by 81%, from £4,030 per year to £781.
Here's what Julian Atkinson, Director & Owner of JC Atkinson, had to say:
Why did you select LED technology?
We needed to replace the redundant lighting in our Warehouse which was extremely outdated and in poor state of repair. We wanted to ensure that we installed the most energy efficient lighting whilst also being able to make considerable financial savings in the future. LED was the perfect choice for our requirements.
Has it met your expectations?
It has more than met our expectations as the quality of light provided by the new LED's is exceptional and we have already received very positive feedback from our employees working in this building.
How much did you invest and what do you expect to save?
We invested around £6300 and are projected to make savings of up to £3250 per annum, saving 81% on our existing annual energy and maintenance lighting bill for this building.
What would you say about working with Glowled?
We were very impressed with the standard of workmanship, professionalism and how easy it was to work with Glowled – they undertook the work very competently and completed to required timelines and within budget.
Download PDF
Previous
Next