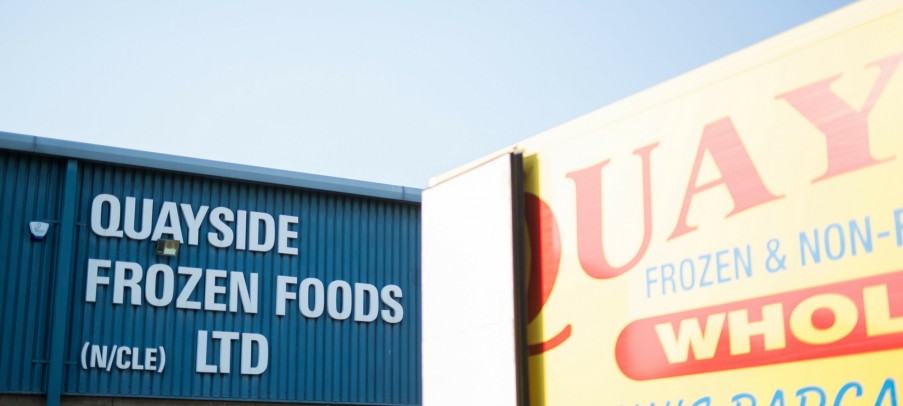 Wholesale Savings of 62% with LED
News

- Wed, Feb 15th, 2017
Quayside Wholesale distributes over 45,000 cases of frozen and grocery products every week from its purpose-built warehouse in Gateshead. The business has grown rapidly from its roots on Newcastle's Quayside thanks to the repeat custom of our loyal customers who appreciate the profit potential that their pricing policy offers. Glowled helped Quayside with two lighting projects and when we asked how they went this is what John had to say:

Why did you select LED technology?

The lighting in our warehouses and cold storage spaces needed an upgrade. The incandescent and fluorescent lighting had become less effective and we were paying for inefficient light. After requesting a consultation from Glowled we received a simple to understand proposal illustrating how using LED technologies would provide consistent light levels, regardless of our cold operating conditions – AND reduce costs. The installation was such a success we chose to ask Glowled to upgrade the rest of the site to LED, including our exterior lighting.
How much did you invest?

We've invested £11,500 to upgrade our site to LED. This has increased colour rendering of the racked areas, increased light levels on the ground and improved the presentation of both our product and our site for the Quayside end users. The expected payback is one and a half years with the highest saving of 62 per cent in warehouse and storage spaces.

What would you say about working with Glowled?

Glowled made the decision to opt for LED lighting easy to understand and helped us make the move with confidence. They delivered the project smoothly and all of our expectations were met. When we saw how effective the lights were in our warehouse and cold storage areas we then took the decision to change all our office lights to LED.
All in all, we're very pleased!
Previous
Next