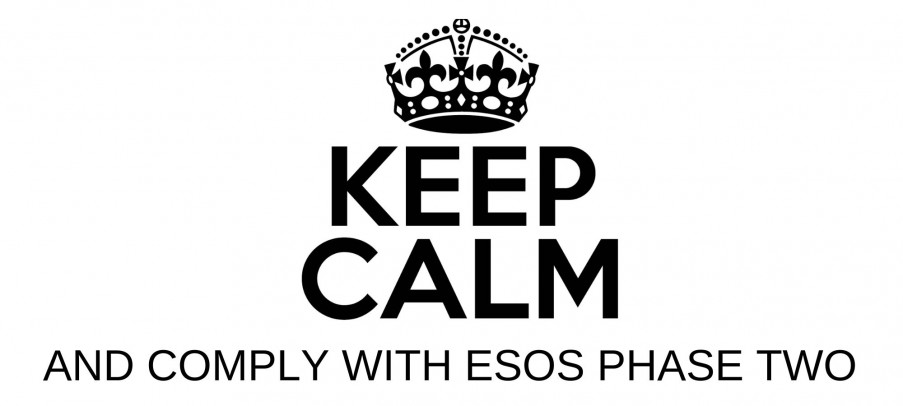 Are you complying with the Energy Savings Opportunity Scheme (ESOS)?
News

- Wed, Jul 24th, 2019
One of the largest, single energy costs for any facility is expensive, inefficient lighting that is always on. Replacing older, less efficient lighting with energy efficient LED lighting is one of the cost-effective and easiest ways to reduce your firm's energy consumption.
The overall aim of The Energy Savings Opportunity Scheme (ESOS) is a Government-led mandatory energy assessment scheme for large organisations within the UK and its aim is to improve energy management and efficiency.
It stems from the EU energy Efficiency Directive and covers energy consumption across buildings industrial processes and transport.
All eligible businesses must complete a compulsory energy audit to measure its total energy consumption. Those that fail to comply will face fines of up to £50,000.
In general terms a firm with over 250 employees and/or with a turnover of more than £44 million and a balance sheet exceeding £38 million must comply with the scheme.
ESOS started in 2011 with ESOS Phase one. Phase two is currently in effect; and Phase three of ESOS will run from 6 December 2019 to 5 December 2023.
The compliance period for phase 2 is now well underway and compliance must be achieved by 5 December 2019.
Working through the following steps will help you to ensure compliance:
Select and appoint an ESOS Lead Assessor. It's compulsory to secure the services of a government-approved Lead Assessor to approve your final audit. Lead Auditors must be listed on an official register of consultants and qualified to PAS 51215:2014.
Measure your total UK-based energy consumption. Consumption must be measured over a 12-month continuous period that includes 31 December 2018. The data must include all buildings, transport and processes.
Collate, verify and record your data. This must cover at least 90 per cent of your total energy consumption.
Use an auditing process. It's compulsory to use one of the following approved auditing/assessment processes: an ESOS compliant energy audit; a Display Energy Certificate; a Green Deal Assessment; or a certified ISO 50001 Energy Management System. The auditing process identify areas of significant energy consumption to be assessed for energy saving opportunities.
Approve and report compliance. Review the ESOS findings at senior management level and gain director-level approval. This is a legal requirement. It's also a good opportunity to review the energy saving opportunities and discuss an implementation plan.
With only six months until the deadline, taking action now is vital! Leaving compliance to the last minute will risk making the process much more time-pressured and stressful for you and your team.
Get in touch today to see how our professional guidance can help you meet your ESOS commitments and achieve your energy efficiency targets. Please contact Rita Callender at rcallender@glowled.com.
Next