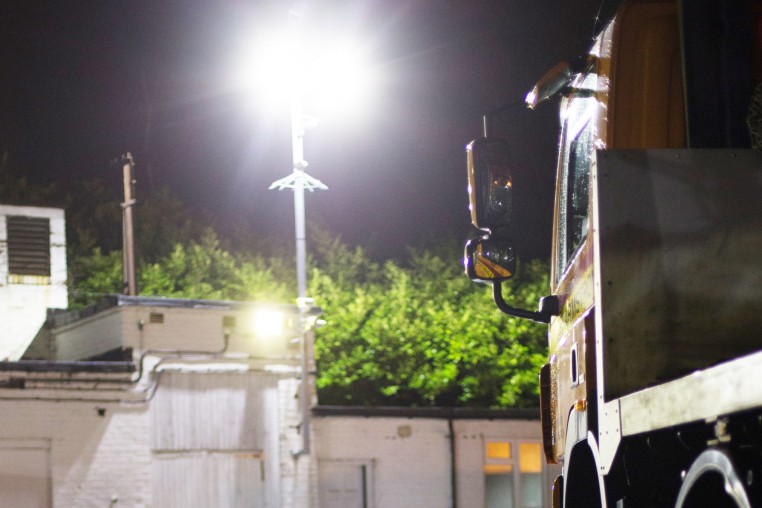 LED Delivers 50% savings for N.E. Haulier
News

- Sat, Feb 18th, 2017
We recently worked with James Adams. J R Adams operates one of the largest mixed fleets in the UK from depots based in Gateshead and Byker. Its modern fleet is maintained and serviced in-house by its team of mechanics, ensuring the wagons are as reliable and dependable as possible. They offer anything from a one-off load to a full warehousing and distribution service. When asked about his new lights here's what James had to say.
Why did you select LED technology?

The driver for opting for LED technology was to ensure our new CCTV camera system was fully supported with the optimum lighting arrangements. We contacted Glowled for expertise on how to provide superior quality illumination for the camera system. The white light that LEDs omit are precisely what is required for optimum camera operations. Glowled designed and installed a bespoke system exactly for our requirements. Eighteen months later we then tasked Glowled with providing a lighting solution for our vehicle repair workshops to ensure the spaces were lighted effectively. They reacted very quickly to our request and surveyed and produced a proposal which we adopted. Again, the solution was completely appropriate and has given us the results we sought.

How much did you invest and what do you expect to save?

We invested a total of £14,000 on 25 x 139W Cree Ledway multi floodlights to support the new CCTV system, and 12 x 200W LED Lights for the vehicle repair workshops. We expect to save 50% of our original output.

What would you say about working with Glowled?

Our relationship with Glowled is a very positive one. The team are knowledgeable and provided us with technology that was specifically put together to meet our requirements and expectations.
After working with them on the original project for the CCTV lighting we felt confident to commission them with further work, safe in the knowledge that they truly know the best possible technology innovations suited to our needs.
Previous
Next