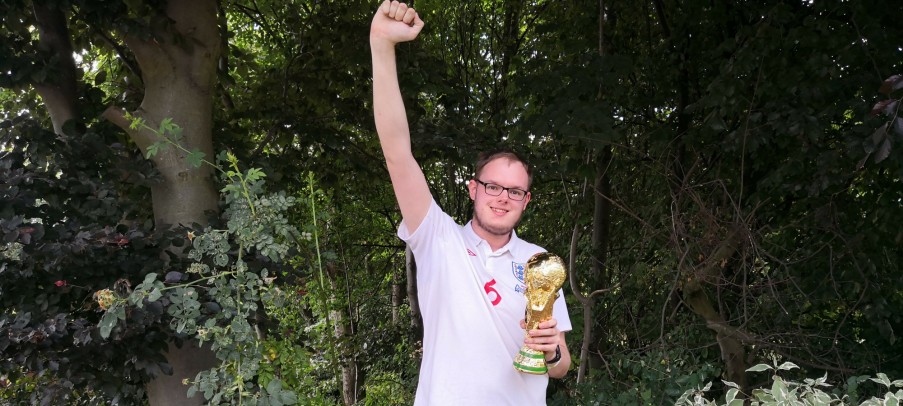 Mark scores permanent contract
News

- Tue, Jul 10th, 2018
We are delighted to confirm that Mark Padden has had his contract extended with Glowled after successfully completing his apprenticeship.
24-year-old Mark, from Chester-le-Street, originally joined the company on an 18-month business development and support apprenticeship, which he followed up with a 12-month course at a higher level.
Since his arrival in April 2015, Mark successfully completed his apprenticeships and has established himself as a key member of the team.
He now takes a lead on planning and drawing LED lighting solutions and has become highly skilled in ensuring that the plans deliver excellent performance and payback for Glowled clients.
As an avid football fan he has also become Glowled's resident football pundit running the in-company competition and displaying his replica World Cup!
Mark said: "I have really enjoyed developing my skills and knowledge here at Glowled over the past two and a half years and am really excited about continuing to develop my skills and contributing to Glowled for many years to come!"
Well done to Mark; this is well-earned appreciation of his hard work and achievements for our clients and Glowled. We look forward to supporting his continued career development with us!

Previous
Next