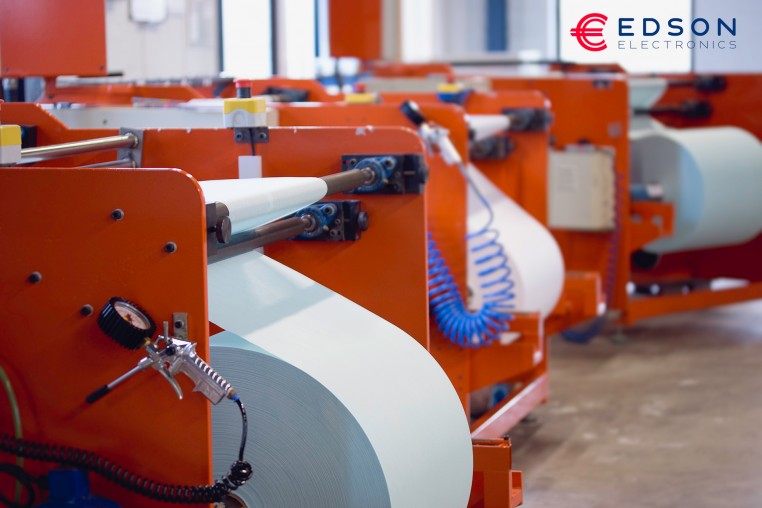 Specialist Electronics - Specialist Savings
News

- Tue, Feb 28th, 2017
Edson Electronics Ltd are a manufacturer of specialist cleaning products sold to the electronics and printing industries. Based in Northumberland since 1989 they sell products worldwide through a network of distributors. During a chat about their new lights Neil of Edson offered the following insights:
Why did you select LED technology?
We initially installed standard fluorescent light fittings into our 5,000 square foot factory when we moved in 2006. Over time we had a few problems with replacing tubes so looked to have a couple of the units replaced. We had seen a lot of information in the news about LED lighting and the associated reduced energy consumption, efficiency, life span and cost benefits. We had noticed Glowed were very active on Twitter so were the first name that came to mind when looking for quotes.
We obtained three quotes from different contractors, two for LED lights and one for replacement fluorescent tubes. Glowed attended a site visit and discussed the different LED options available and gave their recommendations. They then provided a detailed estimate of two types of suitable LED lighting.
We decided to work with Glowed since they offered the best advice and also a competitive price. Their quote was only slightly higher than if we had replaced the existing fluorescent light fittings. The installation process was extremely clean and simple and completed in under three hours.
How much did you invest and what do you expect to save?
We invested approximately £900 on nine new LED lights including fitting and the difference in light levels was instant. We haven't yet had an electricity bill to assess the cost saving of the new lights but hope to make significant cost and energy savings which will more than recoup the initial outlay over the next five years.
What would you say about working with Glowled?
We would highly recommend Glowled for their knowledgeable professional service.
Previous
Next