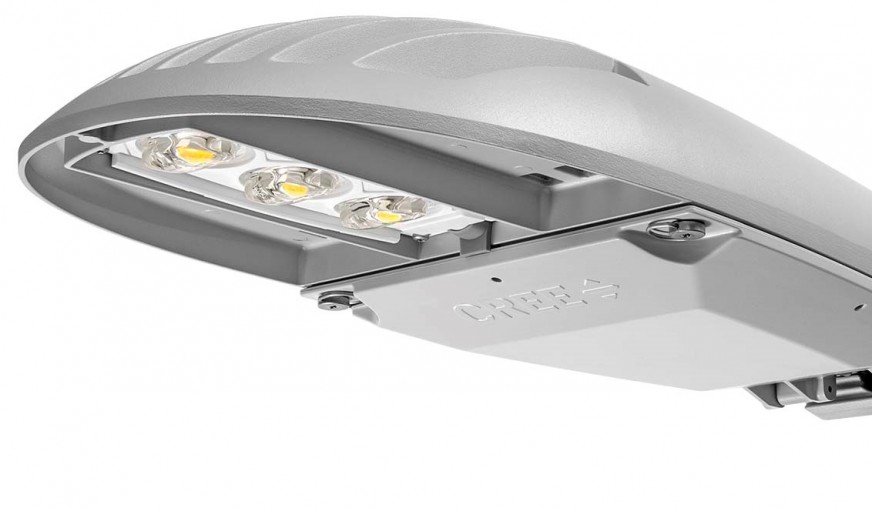 CREE XSP SERIES - The family enlarges with the newborn XSPM
News

- Wed, Jul 12th, 2017
Cree expands its successful street lighting range XSP Series with the new model XSPM. It's a brand new solution that completes the offer with increased lumen output and performances.
Designed from the ground up as a totally optimised LED street lighting system, XSPM maintains the familiar look of the traditional cobrahead design and delivers substantial energy savings while reducing maintenance time and costs.
XSPM is equipped with our NanoOptic® Precision Delivery Grid™ optic, achieves better optical control than traditional street lighting fixtures, and efficiently delivers white uniform light for safer-feeling communities.
It completes the offer of the entire XSP Series range, enabling large projects to be conceived and designed with an appropriate lighting solution for every different area in need of a street/road light.
OPTICAL DISTRIBUTION
Beyond substantial energy savings and reduced maintenance, XSPM achieves greater optical control with our NanoOptic® Precision Delivery Grid™ optics when compared to traditional cobrahead luminaires.
It offers lighting designers the possibility to tailor each project to the specific lighting requirements of the application.
WIDE VARIETY OF CONTROL OPTIONS
The XSPM features many different options that complement the possibilities for lighting control such as:
- DALI
- Field Adjustable Output
- Virtual Midnight
- Virtual Midnight Chronostep
- Lineswitch
- Flux Regulator
- DynaDimmer
- Constant Lumen Output
An XSPM version with Nema Socket is also available; a Nema receptacle with its "Tool-Less" entry - an ideal solution for next generation Smart City projects.
FLEXIBILITY
The luminaire is designed to mount directly to 76mm or 60mm outer dimension tenons or poles with a specific spigot (adjustable arm), and it can be tilted from +/- 5 up to 20 degrees.
CONSTRUCTION AND MATERIALS
All XSPM parts are made and assembled in Europe: a die cast aluminum housing and a Bulk Molding Compound (BMC) door (Makrolon®). Together with the IP66 protection, the efficient thermal control and the standard Deltaguard treatment - that leads to an exceptional protection of the metal components, all these elements make XSPM reach the well-known 10 years warranty offered on Cree products and guarantee a lifetime of the luminaire of over 100,000 hours.
Previous
Next