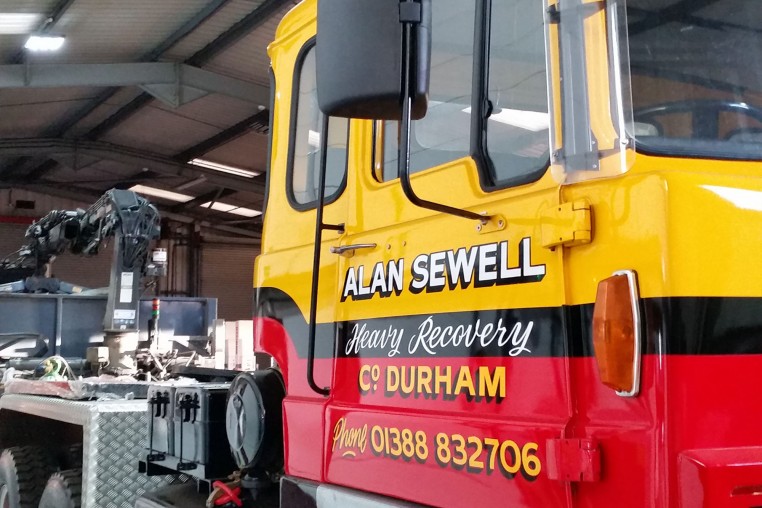 Alan Sewell Ltd rescues energy by switching to LED
Breakdown and recovery specialists, Alan Sewell Ltd, contacted Glowled to improve their lighting in their main workshop.
The final design saw 24 twin 8ft T10 lights replaced with 13 robust Digital Lumens ILE-3-13 fixtures with supplementary lighting from a vapourtite LED Batten light along a workbench.
Alan Sewell Ltd specialise in heavy truck breakdown recovery, offering 24 hour breakdown and recovery, servicing and repairs across the North East.
Glowled were given three targets to aim for with this project. The first was to provide a more consistent light across the workshop, which was easily achieved thanks to the wide angle of the ILE-3-13.
The second target was to increase light levels across the workshop. After completion of the project, the light levels had increased by around 100lux
The third and final target was to provide a fixture that can with stand knocks and bumps from machines and lorries during repair work. This made the robust ILE-3-13 the ideal choice for the job.
Company director, Alan Sewell said: "When we asked our contractor about improving our lighting, they recommended Glowled. We were told they had the best LEDs, and that is exactly what we got. They were quick to respond and nothing was too much trouble. We're very happy with the quality of light and the service provided."
Previous
Next