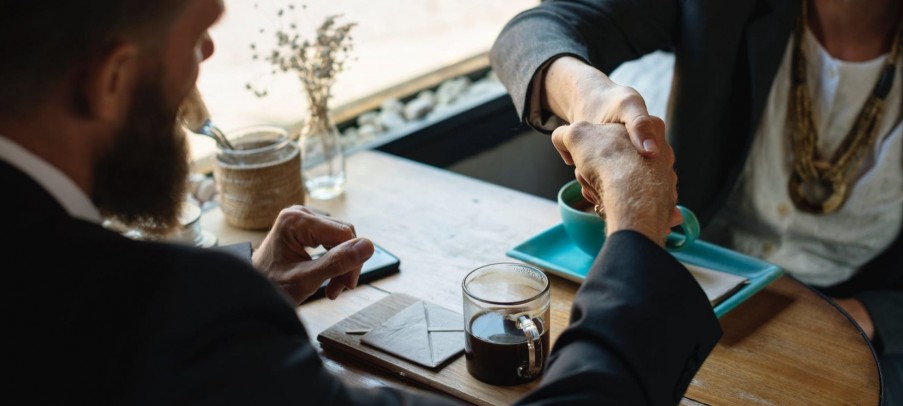 The power of referrals 
Blog

- Tue, Jun 18th, 2019
One process that remains a key part to the success of any business is the power of referrals. Here at Glowled, we enjoy excellent word of mouth recommendations, which speaks volumes about the quality of our service.
After all, when others refer a business it's their reputation that's on the line so it's vitally important that they genuinely trust the business they refer.
And while marketing, advertising, social media and public relations are all invaluable a trusted referral, arguably, carries the most weight to potential clients.
Here are our top tips on generating successful business referrals.
Earn it. No one wants to refer a mediocre company so, if you want clients to recommend your business then you need to earn it.
By working hard to cultivate a strong reputation by offering a high-quality product or service, delivering an exceptional customer experience, with fair-pricing and added value, referrals will naturally come to you.
Ask for it. This may feel awkward or you may feel that you're too busy to ask, but if you build it into your sales and customer care process it will become part and parcel of what you do.
Consider the timing of when you ask. Asking for a referral at the end of a project is common but it may not be the most opportune time as it's when the client is thinking about the money they owe you; they may just see your invoice email and forward it direct to their accounts department without even opening or reading it.
Instead, look for opportunities where a client is particularly pleased with the work you've done. When you hand in the first stage of a multi-stage project may be a good time, or when they return to you after one project is finished to ask about further work.
You might also like to further establish your reputation by encouraging clients to leave online reviews or provide testimonials and case studies for your website and social media channels.
Reward it. If you want your business to always be at the top of your clients' minds, give them a reason to think and speak about you. Rewarding those who take the time to refer business your way is a good way to achieve this. It can be as simple as a small gift or even a finder's fee if the sale is substantial.
Above all though, thank your clients for working with you and for referring your business to their peers, as without their referrals you may not have a successful business. Thanking reminds them of your business and goes a long way to grow your relationships with current clients and, in turn, potential clients in the future.
Give clients permission to say no! Some may feel uncomfortable giving referrals. Perhaps they've recommended someone in the past who did a terrible job. If a client says they don't give referrals, respect their decision and continue to offer a standout service so that if they do refer you in the future, it's because they genuinely want to, and not because they feel you pressured them.

Ultimately, people like buying from people and there is no better way to attract new business than to have it referred to you by someone who is already doing business with you.
Next