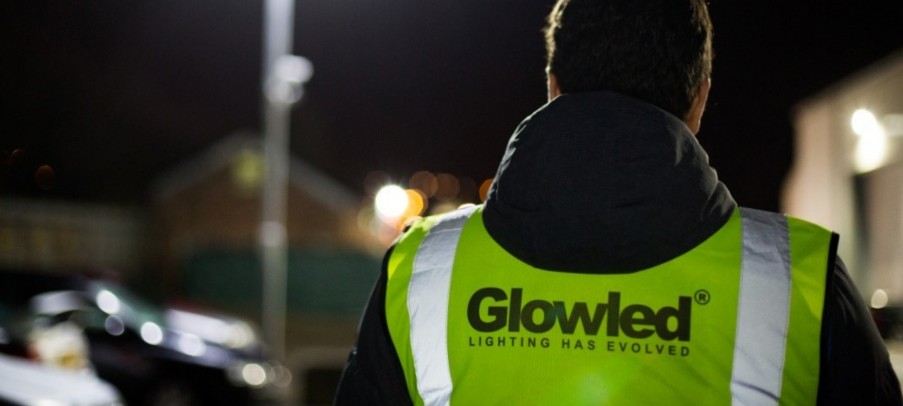 Do your staff represent your brand well?
Blog

- Fri, Feb 15th, 2019
At Glowled we love our branded workwear and are fully confident that our team represent the company to the very best of their ability. Our client testimonials and case studies speak for themselves!
Our staff is the living embodiment of our brand identity and represent everything the business stands for. We ensure that they create positive impressions, and this is especially critical if they're wearing branded clothes or driving vehicles emblazoned with the Glowled brand.
But we also realise that this can't happen without due thought and consideration! After all, any unpleasant encounter, unintended or not, can potentially ruin a customer's experience, create ill-will, and damage your reputation.
There are steps you can take help staff know what's expected of them. Here are some tips to get started.
Select the right people! Technical and professional skills can be taught and improved but a good attitude coupled with common courtesy and enthusiasm tend to be harder to come by. Make sure your interview process includes identifying these essential traits and you'll end up with people who genuinely like other people and believe in your company's brand and mission.
Training. It's difficult for your staff to know what to do and how to behave 'on brand' without clear training, guidance and systems in place. Train every staff member about what your brand represents and how their individual actions and attitudes, both on and off the job, helps you deliver your brand promise. What your clients experience when they encounter your staff will go a long way in determining their perception of your company and brand.
Encourage ownership. When staff are given ownership, they naturally become an advocate for your brand and their enthusiasm will be evident in conversations with potential and existing clients. Remember, every business encounter is a potential sales opportunity. You just never know who you're holding the door for, sharing the lift with, or cutting up in that traffic jam! It could be that very person who selects suppliers for the exact services you offer.
Equally, everything that represents your company should be well-maintained. Dirty vehicles with poor signage gives a poor impression, as does bad driving. Uniforms should be kept neat and tidy and staff need to represent your business through their actions and presentation. Clients will judge your business on presentation and representation, and seeing smart, friendly staff in uniform, in or outside of the work environment, will form a lasting impression.
Make it fun! Create an incentive or reward for staff who contribute to any advocacy campaign. It will help energise them and keep them excited about their involvement in your business.
These simple ideas will go a long way to ensure that bad habits or behaviour don't tarnish your business and your brand.
Previous
Next